Hotel Establishment
HOTEL ACCOMMODATION "VÍA XIX"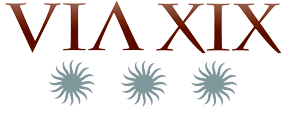 The establishment is housed in a 19th-century building, of special beauty, situated along the Pilgrims Way to Santiago, formerly known as the Vía XIX Roman road, which today coincides with Calle Real.
It is a totally renovated 3-star Hotel that offers 6 rooms with all the comforts of the 21st century. There is also a lounge where breakfast is served.